Interviewing for a new job provides candidates with the opportunity to showcase their experiences and accomplishments. At Pratt Industries, we have developed a few helpful tips to ensure that you feel prepared and at ease during the entire interview process.
Arrive early. Be sure to give yourself a little extra travel time to account for unexpected delays. If your interview is online, log on to the call a few minutes early to ensure that you do not experience any technical issues.
Test your platforms: If your interview is online, be sure to test the device and program that you use before the interview to ensure that they work properly.
Dress appropriately. Come as you are, but please be presentable. If interviewing for a professional position, dress professionally.
Bring copies of your resume if you have one.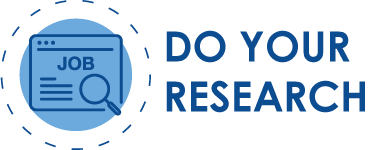 Review websites and social media to demonstrate to the hiring manager that you understand who we are and what we do.

Review the job description and qualifications.
Prepare real life examples of how your skills and experiences pertain to the job for which you are applying.

Ask questions that will help you understand if Pratt Industries is a place that you want to work. The role needs to be a fit for you too!
Follow up after the interview with a thank you note to the hiring manager and team members reiterating your interest in the position.
Include any additional questions or details which you may have forgotten in your interview.
To learn more about career opportunities with Pratt, visit Careers.PrattIndustries.com.
Pratt Industries provides equal employment opportunities to applicants and employees without regard to race, color, religion, sex, sexual orientation, gender identity, national origin, protected veteran status, or disability.