In alignment with our culture and core values, Pratt Industries is proud to support our communities and the volunteer interests of our employees, clients, and friends. Recently we highlighted community service efforts by several of our plants that teamed up with local community and non-profit organizations to help their neighbors in need. In this same spirit, several philanthropic efforts were recently spearheaded by Global Chairman Anthony Pratt, continuing our long held tradition of giving back to the community.
Anthony Pratt Donates $2 Million to the Ali Center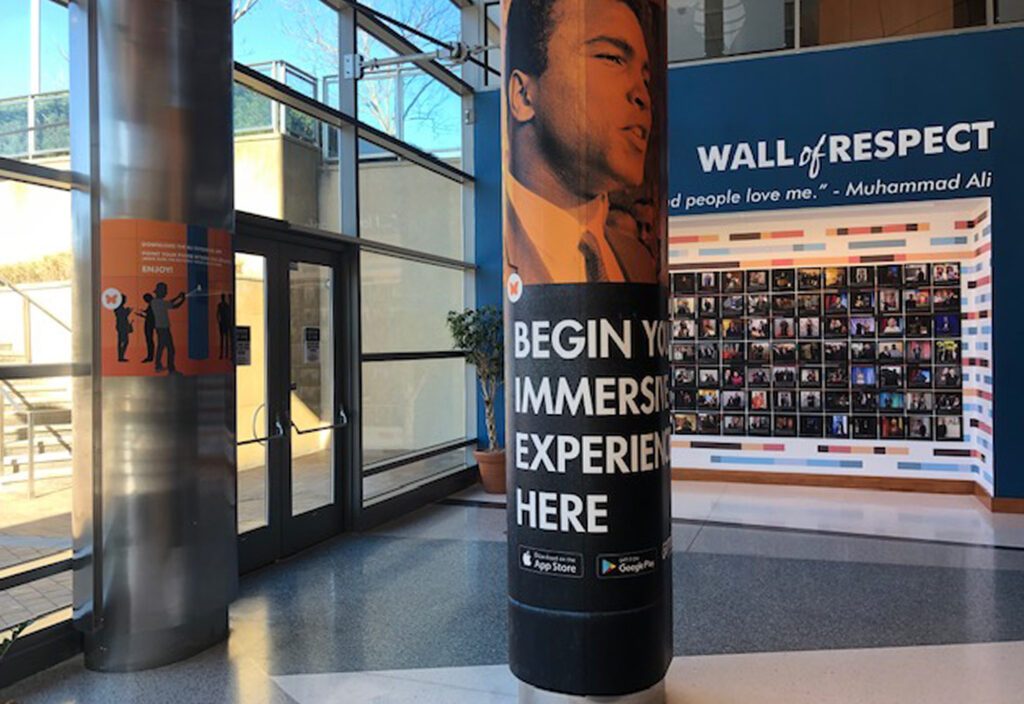 In recognition of what would have been Muhammad Ali's 80th Birthday on January 17, 2022, Anthony Pratt donated $2 Million to the Ali Center to honor Ali's legacy and further the work and programs at the center. The donation will provide the Ali Center with the resources to expand its reach within the community and create new and impactful initiatives.
"I am extremely grateful for Anthony's generous donation to the Muhammad Ali Center in honor of Muhammad's 80th birthday. It is very moving," said Lonnie Ali, co-founder and vice chair of the Muhammad Ali Center. "When Muhammad and I opened the Center more than sixteen years ago, we envisioned it to be a place where Muhammad's legacy would provide inspiration to all people to achieve their own personal greatness, whether on-site or virtually.  Anthony's gift will allow the Center to continue its current endeavors while providing resources to expand our reach within our community and far beyond with new and impactful initiatives. Anthony was always a good friend to Muhammad while he was alive. Today, he continues to honor and celebrate Muhammad and his legacy."
The Muhammad Ali Center, located in Louisville, Kentucky, seeks to inspire both children and adults to form new commitments in their lives in the areas of personal growth, integrity, and respect for others. Anthony Pratt was a founding patron of the Ali Center and has had a longtime friendship with Lonnie and Muhammad Ali. For more information, visit  AliCenter.org.
---
---
Pratt Announces Donation to Kentucky Tornado Relief Efforts at Groundbreaking of Henderson Plant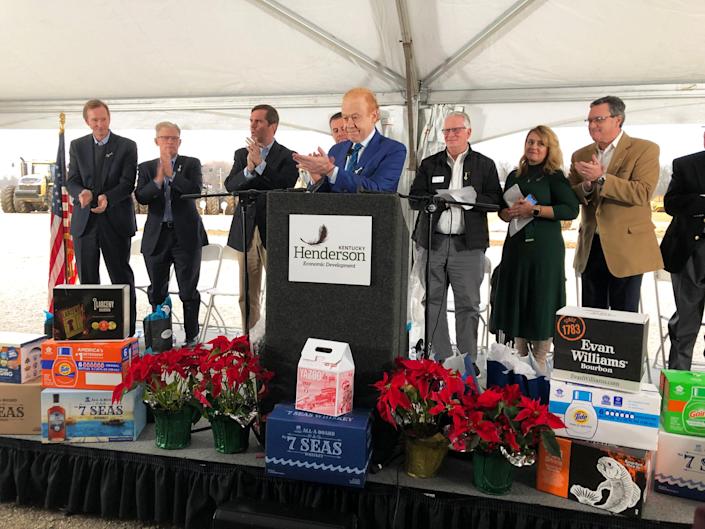 Anthony Pratt recently donated two million dollars to support Western Kentucky communities to aid tornado relief efforts and fight food insecurity. At the December 16, 2021, groundbreaking of Pratt's newest 100% recycled paper mill, located in Henderson, Kentucky, Pratt announced that one million dollars was being given to Team Western Kentucky Tornado Relief Fund. The relief fund was established by Kentucky Governor Andy Beshear to assist those impacted by the December 2021 tornados and the severe weather that struck area residents. Pratt also announced an additional one million dollars was being donated to Tri State Food Bank who distributes food to nonprofit organizations in 33 counties in the region, including Christian Community Outreach in Henderson, to help fight food insecurity.
Beyond Pratt's two million-dollar donation to relief efforts, Gov. Beshear suggested that the new Pratt paper mill and corrugated box plant— which he described as the biggest economic development achievement in Western Kentucky in the past 25 years — could be part of the healing of the region. Pratt Industries expects to create more than 320 full time jobs plus an additional 700 jobs during the construction phase of its $500 million investment. Learn more here.
HelloFresh and Pratt Industries Team Up to Combat Food Insecurity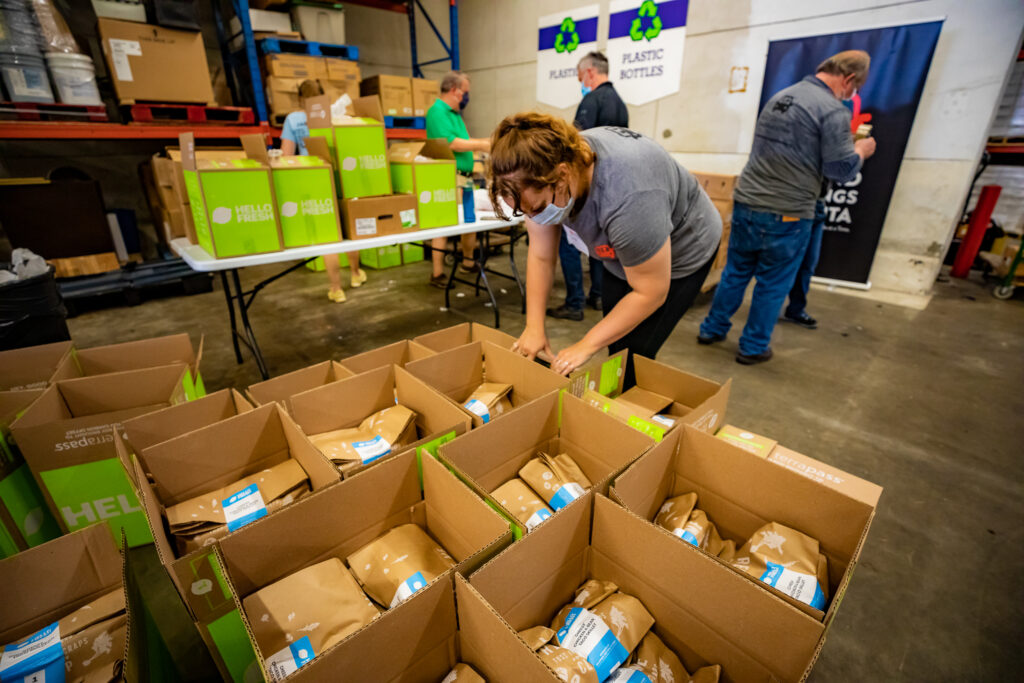 HelloFresh, the world's leading meal kit company, and Pratt Industries, America's 5th largest corrugated packaging company, have teamed up with food rescue organization Second Helpings Atlanta, to provide 8,000 meals per week to those facing food insecurity in Atlanta. Pratt's sponsorship of the Meals with Meaning initiative began in 2021 to support HelloFresh's efforts to provide access to fresh, nutritious food to those in need. The goal of the program is to distribute more than 400,000 meals to Atlanta residents through 2022.
Through its Meals with Meaning program, HelloFresh distributed 1.5 million meals in 2021, doubling the program's overall efforts from 2020 of 750,000 meals distributed. Learn more about the partnership.
Pratt Industries is dedicated to the communities in which we live, work and serve. Our company, leaders and employees strive to regularly donate time, money and resources to a variety of deserving causes and organizations. Learn more about Pratt's philanthropic efforts here.