Cedar Hill, Texas (June 27, 2023)— Pratt Industries, America's leading 100% recycled paper and packaging company, will officially open its new $253 million advanced manufacturing box factory in Cedar Hill, Texas, today.
At capacity, the 1.1 million square foot plant – one of the largest and most modern of the company's 71 factories spread across 25 US states – will provide 375 full-time, high-paying, green-collar manufacturing jobs. That brings Pratt's total workforce to 11,500.
"We're very honored to be in Cedar Hill and we're committed to the great state of Texas – in fact this is our 5th box factory here," said Anthony Pratt, executive chairman of Pratt Industries.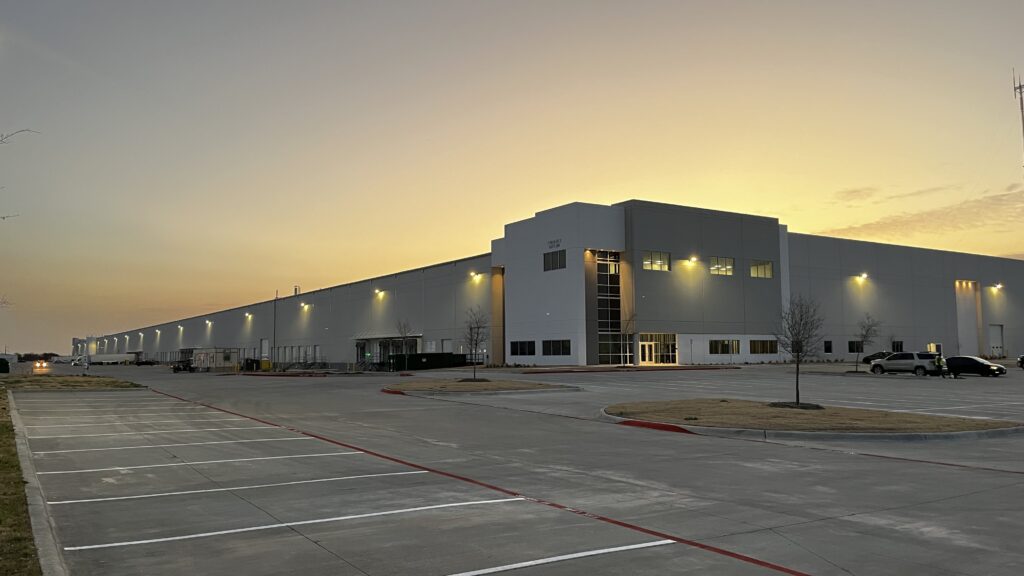 Pratt said the Cedar Hill Corrugating and Innovation Center brings the company's statewide workforce to more than 1000, with a total investment of more than $550 million. The company's total U.S. investment is now more than $10.25 billion.
Pratt will be joined at the opening by U.S. House of Representatives, Jasmine Crockett (D-TX30) and Marc Veasey (D-TX33).
"It's an honor to open this factory with Reps. Crockett and Veasey and I commend them for their strong leadership in Washington and laser focus on bringing green jobs to Texas," Pratt said.
The Cedar Hill site will produce retail specialty products as well as corrugated boxes and in-store displays for some of America's leading companies using the company's signature 100% recycled containerboard.
"Recycling is an important weapon against climate change because as things decay in landfill they emit methane which is 84 times more potent as a greenhouse gas than carbon dioxide," said Pratt. "So recycling is an important weapon against climate change."
In addition to bringing new jobs to Cedar Hill, Pratt will also sponsor a training and development program in collaboration with the city and school district.
"This factory will allow the company to grow for years to come, supporting our customers, employees and the community," said Pratt.
Last year Pratt pledged to invest $5 billion in American recycling and clean energy infrastructure over the next decade.
About Pratt Industries, Inc.
Pratt Industries is America's 5th largest corrugated packaging company and the world's largest, privately-held 100% recycled paper and packaging company. Pratt was founded in the U.S. more than 35 years ago and operates manufacturing facilities in more than 25 states. The Georgia-based company operates an extensive Recycling company to supply six of the most modern, cost-effective 100% recycled paper mills in the country, located in: Conyers, Georgia, Staten Island, New York, Valparaiso, Indiana, Shreveport, Louisiana, Wapakoneta, Ohio and Henderson, Kentucky opening in fall of 2023. For more information, please visit PrattIndustries.com.