In addition to creating sustainable and innovative packaging solutions, Pratt Industries is dedicated to investing in the nation's rising talent with a long-term vision of cultivating a thriving workforce for the future. Pratt demonstrates this commitment by providing internship and co-op opportunities which grant students and recent graduates a valuable glimpse into the packaging industry, enabling them to apply their classroom knowledge to practical situations and build essential professional relationships.
Pratt typically offers internships during the summer months, aligning with students' break from academic commitments. The roles available in the program span various disciplines, including engineering, packaging design, accounting, HR, sales and marketing, among others. "It's exciting to see the growth within these programs," says Laurie Dyches, Director of Training and Development. "We now have interns serving in almost every division of the business."
For students, transitioning from the classroom to a professional setting can be intimidating, particularly for those with limited professional experience. However, Pratt aims to provide internships and co-ops that offer challenging yet rewarding insights into industry roles, enabling participants to gain confidence in their abilities. Interns collaborate closely with their supervisors, allowing them to tailor their experiences to leverage their unique strengths and pursue areas of interest.
"I worked with an amazing team and I felt really supported," says Jane Hilsabeck, marketing intern for Pratt.com, the direct-to-consumer, e-commerce arm of Pratt Industries. "I was able to learn a lot about Pratt and the packaging industry as a whole. It was cool to test some of the concepts I've learned about in school and get actual hands-on experience."
"I was given a lot of responsibility and freedom to try new things as an intern," said Ashley Cox, a sales intern with Pratt's Retail Specialty Division. "It was surprising at first, but then I realized that this is how Pratt's team encourages creativity and provides real work experiences."
Cox had the opportunity to help create specialized kits for "college moving" and "packing essentials" composed of various Pratt-produced products. Some kits were even tested and available for purchase at a retail location.
The benefits of the internship and co-op programs extend not only to the participants but also to the company. Pratt views these programs as a means to tap into the potential of the new generation and welcome fresh perspectives and innovative ideas from outside sources.
As explained by Kevin Vickers, Regional HR Manager, "Offering internship opportunities allows us to get fresh talent in the door and expose them to the Pratt culture. It also gives the interns an opportunity to help oversee a project which might include planning and scheduling, budgeting, resource allocation, and implementation."
The program serves as a mutually beneficial relationship which helps to bridge the gap between seasoned professionals and students eager to begin their careers.
"We've had an intern in our department for the last two years and they have been great additions to the team," said Rechelle Gadell, Global Procurement Director. "We give them a variety of projects that help us in our negotiations for all or part of the equipment we purchase for our plants. We really want them to understand the process of making paper and boxes, why we need these items and how the pricing impacts the bottom line."
After gaining an understanding of the manufacturing process, Gadell's intern, Sarina Desai, was able to grow in her role. "Through the past two months, I have worked on a variety of projects, from reviewing contracts for major purchases to creating a comprehensive database of Pratt's assets," said Desai. "As an engineering student, this role has been a unique opportunity for me to see how my technical background can be useful in a business related role."
"We like to bring interns on so we can see what the new generation can offer and to also bring some outside thoughts and ideas," Gaddell added. "I feel like it is also an opportunity for us to show a college student the real impact that supply chain, energy initiatives and inflation can have on something like the packaging of the deliveries they receive."
The program culminates with an end of summer summit at Pratt's corporate headquarters in Atlanta which brings together interns across the nation and throughout the organization with executive leaders. This event provides a platform for interns to showcase their projects and learnings, fostering a sense of achievement and growth.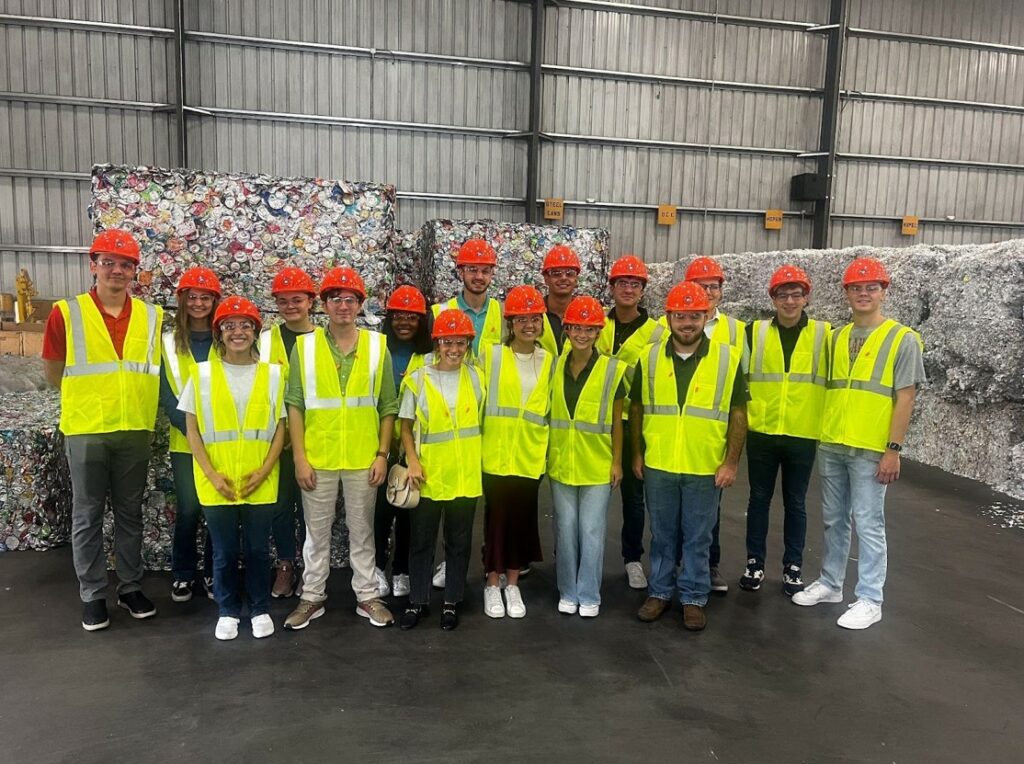 "Our program not only cultivates a thriving workforce for the future but also strengthens the company itself through fresh perspectives and a continuous stream of talent." said Courtney Johnson, Director of Recruitment. "We strive at all levels of the company to provide opportunities that encourage growth, confidence, and the development of real-world skills. These opportunities pave the way for the next generation of professionals to make a positive impact in the packaging industry and beyond."
For more information on Pratt's internship and co-op program or other career opportunities, visit careers.prattindustries.com.
---
Pratt Industries provides equal employment opportunities to applicants and employees without regard to race, color, religion, sex, sexual orientation, gender identity, national origin, protected veteran status, or disability.