Many people take the opportunity at the beginning of a new year to refocus on what they find most important, and personal wellness is often at the top of that list. With New Year's resolutions comes a renewed sense of the importance of self care and healthy habits which Pratt is proud to support through numerous wellness resources, including contributions to employee health savings accounts (HSA) and reimbursement for healthy lifestyle related activities.
Healthy Lifestyles Can Contribute to HSAs and More
A key component of Pratt's overall employee benefits program is to empower employees to be advocates for their own health and wellness. To do this, Pratt offers a holistic approach to wellness through our healthy lifestyles program – a wellness program that uses online tools to track physical activities, maintain a nutritious diet, improve sleep, and reduce stress based on personal goals.
"Our employees love our Healthy Lifestyles program and actively participate, " said Mysti Starr Richardson, Director of Human Resources at Pratt Industries. "We really encourage our employees to participate because it benefits them in several ways. They have access to a variety of resources that help them plan and meet personal wellness goals. By reaching these goals, they get healthier and also gain program points which can result in contributions to their health savings accounts."
Pratt also offers reimbursement for approved fitness expenses that may promote a healthy lifestyle. Approved expenses may include joining a gym, using a personal trainer, participating in a weight management program (such as Weight Watchers) and purchasing a wearable fitness tracker.
Getting Active
Promoting consistent physical activity is a cornerstone of Pratt's Healthy Lifestyles program which encourages employees to get moving as a way to get healthy. Wearing an activity or fitness tracker, which may be an approved reimbursable expense, employees track their steps and active minutes. Their daily metrics are uploaded to an online wellness platform where employees can set personal activity goals and monitor their progress. By meeting set milestones, employees receive points which can result in up to $1,200 annually being contributed to their HSA.
"I enjoy the activity challenges or competitions that we can create in the Healthy Lifestyles program," said Sean McGrath, a Divisional Controller for Pratt. "I like friendly competitions, so I try to start challenges among my team about once a month. They give me a little extra motivation to get out of my chair and move. Instead of being satisfied with 7,000 steps, I might go for an extra walk just to move up in the standings. I gain in my health and have fun with my co-workers, so it's a win-win!"
Eating Better
Regular activity paired with a nutritious diet go hand-in-hand to enhance a person's overall health. As part of the healthy lifestyles program, employees can complete an online nutrition assessment which creates a personalized nutrition profile and guide complete with meal planning resources, healthy recipes and tips for limiting unhealthy food choices.
"The personalized nutrition guide and meal planning tools really helped me incorporate more nutritious foods in my diet," said Marcy Peeler, Marketing Manager. "The recipes are so good that even my kids enjoy them. Our entire family is now eating much healthier."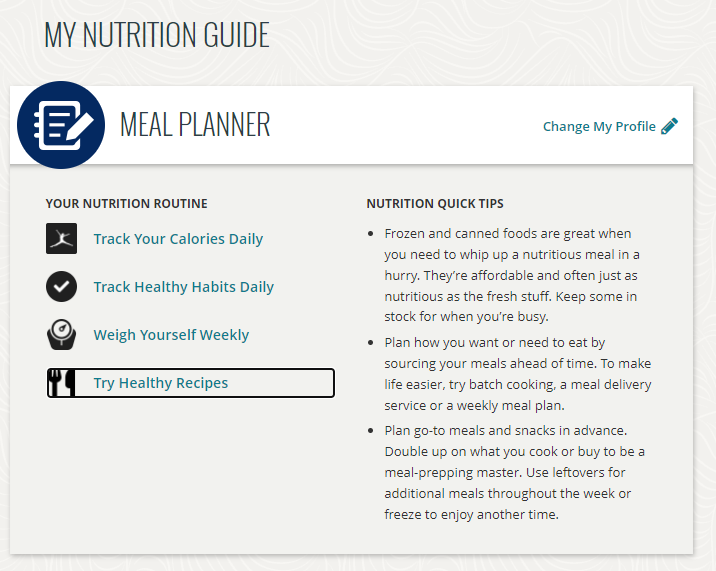 Capturing Restful Sleep
Good, restful sleep is an important part of a person's physical and mental health. Pratt's wellness program incorporates a variety of resources to help employees capture restful sleep. Similar to the nutritional assessment, employees can complete a confidential, online questionnaire to assess their current sleep habits. That assessment, paired with sleep tracking from a fitness tracker, provides a customized sleep guide. This guide provides tips on everything from removing distractions such as phones and electronic devices to calming techniques to try before going to bed each night.
Managing Stress
Providing tools to help manage stress is a key tenet of the Healthy Lifestyles program which provides a series of daily tips to help reduce stress. Additionally, Pratt offers a robust employee assistance program that includes access to a network of counselors and therapists available for confidential stress management and other sessions.
"We strive to provide resources to our employees that will help them keep their health and wellness top of mind," said Richardson. "We continue to enhance our offerings each year to ensure that the program is something that truly makes a difference in the lives of our employees."
To learn more about Pratt's healthy lifestyles program and other benefits, visit Careers.PrattIndustries.com.