At Pratt Industries, we have a proud history of hiring veterans from all branches of the U.S. Armed Forces. Our veteran employees serve in important roles throughout our organization, and the skills that they learned while in the service have proven invaluable to their individual career journeys and to Pratt Industries as a whole.
A few of our many Pratt employee veterans have shared their career stories and advice to veterans new to the civilian workforce in their own words.
---
Casey Adams
Assistant Mill Chemist
Pratt Paper Mills – Shreveport, LA
U.S. Air Force
"I was in the Air Force for 4 years where I was responsible for maintaining nuclear assets and their launch platforms. I am currently an Assistant Mill Chemist at our paper mill in Shreveport, LA. Because of my experience in the Air Force, I tend to gravitate towards more mechanical or technical forms of employment, and Pratt definitely ticked all the boxes in that regard. Additionally, it was made clear as I was searching for a job, that hiring veterans was a priority for the company.
At Pratt, the style of work and camaraderie between team members creates a familiar environment for anyone recently separating or retiring from military service. If I could offer any advice to veterans transitioning out of service, it would be to find a company or career path that creates an environment that fosters the kind of unit cohesion you see in the various branches of service like Pratt does for me."
---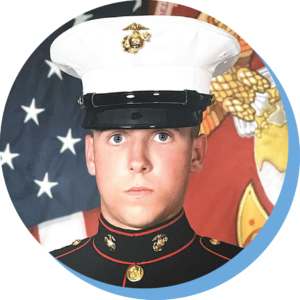 Alec Benny
Production Technician
Pratt Paper Mills – Wapakoneta, OH
U.S. Marine Corps
"Pratt values veterans. I served in the U.S. Marine Corps for five years as an Airframe Mechanic on the F-35B and ended my time in service as a Sergeant ensuring quality maintenance was performed on the aircrafts. In the service, I was able to climb the ladder to new ranks; however, that did not follow me into a civilian job, so I had to start from scratch. Searching for a job was a bit stressful, but Pratt made it easier. Pratt was the first company to call me back while I was looking for a job. They were understanding of me still being on active duty and helped me through the application process while I was out of state. They identified open positions that would provide me with hands-on work, which is what I enjoyed during my military career.
The support that I received during the application process has continued now that I am a Pratt employee. I've learned that my leaders and coworkers work together as a team and respect each other and the jobs that we each do. Also, working at Pratt has given me a higher skill set that will help me continue to build my career. For those veterans who are making the transition to a civilian career, I would say start looking for career options early. The military offers transitional readiness classes that can help you decide what you are interested in. Take advantage of those opportunities and search for a company like Pratt who will help you along the way."
---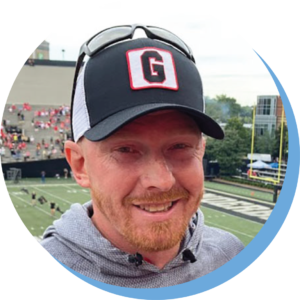 Jeff Gadell
Safety & Quality Operations Coordinator
Pratt Paper Mills – Conyers, GA
U.S. Army
"Being in the military instilled a sense of discipline and teamwork in me that transitioned well to my civilian career with Pratt Industries. The principles and discipline that I acquired in the Army helped me to focus on getting the 'mission accomplished' while working on projects. This focus helps me successfully complete many of the safety and quality initiatives that I manage every day.
When I transitioned from the military to Pratt, I learned that it is important to find a company that will support you in continuing your education and bettering yourself. Pratt Industries provides tuition support for full time employees that choose to seek to continue their education in a way that supports the company."
---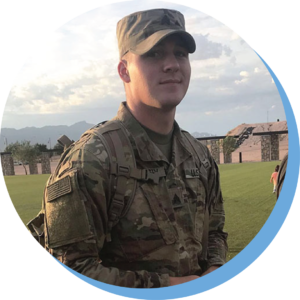 Hunter Hardesty
Material Handler
Pratt Paper Mills – Wapakoneta, OH
U.S. Army
"After serving for six years as an Artilleryman in the U.S. Army, I knew that I was leaving the service with experience that may not translate to civilian life, and I would likely have to start over completely. As I searched for a new career, Pratt Industries came to the top of my search list because I learned that Pratt is a stable and growing company with a lot of room for growth for their employees.
In just my first six months, they have proven that they truly value their employees. My life as an artilleryman was extremely different from my new job here at Pratt, but I learned to pay attention to detail and that has helped me a lot in my position. It also helps because everyone I've worked with in the plant has been very welcoming and happy to answer all my questions. Pratt made my transition from the military to a civilian career easier with a positive work environment and helpful coworkers. Knowing which days I will be working and sleeping in my own bed every night are pretty great too!"
---
Jay Jones
Shift Coordinator
Pratt Paper Mills – Conyers, GA
U.S. Navy
"My military career taught me how to work in a structured environment as a part of a larger team. It also instilled in me the importance of attention to detail and taking pride in your work. When I left the military, I was searching for a job.
Pratt provided me with that job and helped me turn that job into a career. I remember what the person who interviewed me said when I came in. He told me that he would give any person a chance. It has stuck with me throughout my career here. From that one chance that I was given, Pratt provided me with training that introduced me to the concept of what a paper mill was and the processes that go with it.
When I was in the military, I worked with a great group of people who taught me the importance of teamwork. I'm honored to say that the people I work with at Pratt are just as amazing. They are truly the best at what they accomplish daily. It is a privilege to work with such a talented, hardworking group of people. Similar to what I would share with my coworkers who want to progress in their careers, I would tell veterans leaving the military to research the jobs that you are interested in early. Learn the skills that you need for that career and then begin applying."
---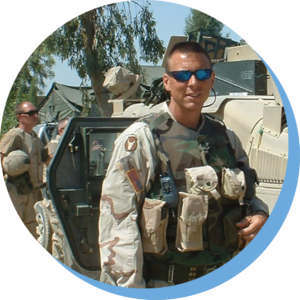 Greg Leidel
Key Account and Safety Manager
Pratt Converting – Albert Lea, MN (Minnesota Corrugated Box)
U.S. Army and U.S. Army National Guard
"I served in the U.S. Army and Army National Guard for 21 years, retiring in 2005 as an Infantry Platoon Sergeant. During that time, I received two Bronze Stars and CIB for service in Afghanistan. While serving in the Army National Guard, I also worked for Minnesota Corrugated Box (MCB), an independent, family owned business that was purchased by Pratt in 2016. The skills that I learned in my military career have provided me with a drive and focus that prepared me for my role at Pratt.
The leaders of Pratt – MCB were…and still are…supportive of their veteran employees. They worked with me to make my transition fully to a civilian career a success. Pratt provides a variety of resources for their teams including on-the-job-training and other career advancement opportunities. The career that I have built in my 30 years with MCB and Pratt is one that I am proud of and built on the foundation that I received in the Army. To those veterans who will be transitioning to civilian life, I would say to be patient. Take your time adjusting and keep your focus as your skills do cross over. If you keep that in mind, you will be successful."
---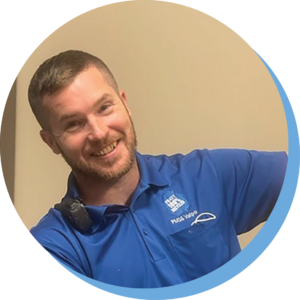 Ben Morris
Production Engineer
Pratt Paper Mills – Valparaiso, IN
U.S. Army
"I served as a Combat Engineer in the U.S. Army for nine years. When it was time for me to leave the service and pursue a civilian job, I knew that I wanted to find a career in the manufacturing or industrial sectors. I felt that the skills that I'd learned in the Army would translate well to the skills needed in those sectors. Initially, finding a job was difficult because I was searching at a time that jobs were limited and many companies were not hiring. Thankfully, I found an opening at Pratt Industries that met the job requirements that I had in mind for myself.
When I joined Pratt, I immediately appreciated the structure that they provide to their teams. This structure is very similar to what I experienced in the military and keeps us on target to reach the goals that we set. They also provide a great schedule that allows me to spend time with my family and friends. And, as I thought, many of my skills did translate to Pratt Industries, but they also provided me with the opportunity to learn new skills and grow into new roles within the organization. An added bonus is that I get to work with a group of great people who I enjoy. As I think about my career and of those veterans who are leaving the service, I would tell them that when you are looking for a new job, find a company that recognizes and values your worth. I found just that in Pratt."
---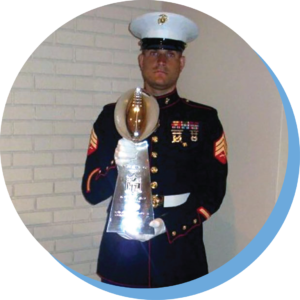 Johnathon Nash
Shift Supervisor
Pratt Paper Mills – Shreveport, LA
U.S. Marine Corps
"I was in the Marine Corps for eight years and held a number of different roles. I was deployed to Iraq twice and was able to go to the Marine Expeditionary Unit for my last deployment. After my enlistment, I was an instructor of the Called Battle Skills Training school before being selected for recruitment duty in Ruston, LA for the remainder of my time on active duty. I actually didn't join Pratt immediately after the military and instead, I went to work in an oil field. After getting laid off, I wanted to find a job in a stable company so that I could build a career. Pratt Industries was that company.
I knew there may not be a big demand for people with infantry skills in the civilian workplace, but I also knew that the leadership experience that I gained in the Marines would help me find a position that I enjoyed. I found just that position at the Pratt Industries paper mill in Shreveport, LA. I've been able to transition my leadership skills to my current role and have been successful. I've also learned that everyone at Pratt works together as a team and looks out for one another."
---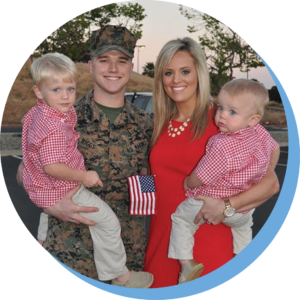 Tyler Riggs
Paper Machine Operator
Pratt Paper Mills – Shreveport, LA
U.S. Marine Corps
"I served in the U.S. Marine Corps as an Infantryman for five years. During that time, I found that I enjoyed projects that required me to work with my hands. When I began looking for a civilian career, I wanted to find a job that fit some of the skills I learned while in the service. Pratt had positions that met those requirements, and I know I have opportunities to advance in the future.
In my role at Pratt, I am learning new skills that I can take with me as I continue in my career. They provide excellent benefits for me and my family. Additionally, working with Pratt, I am now able to spend holidays, birthdays and other important events at home with my family which is something that wasn't always possible when I was in the service. Transitioning out of the military is definitely a change. My best advice to other veterans joining the civilian workforce is to not forget who you are and what you have done for the greatest country in the world. Your service doesn't go unnoticed and your brothers and sisters who served with you will always be there if you need them."
---
Abbigail San Soucie
HR Manager
Pratt Corrugating – Beloit, WI
U.S. Army
"I served in the U.S. Army from 1991 until I retired in Aug. 2019. During my career in the Army, I served as a Human Resources Specialist, Army Recruiter, and Army Drill Sergeant with a combat deployment to Afghanistan. I got into HR through the U.S. Army, and I absolutely loved helping people and wanted to continue to do HR after I retired. I obtained my BS in HR while serving in the Army.
I chose Pratt because it had a close-knit teamwork feel, which was something I had in the Army and that I wanted in my civilian employer. Pratt continues to have this feel to it. They are always there for you when you need them… and not just for work. They are there for you no matter what it is you are going through or need. I have seen employees here go out of their way to personally and financially help each other. The people around me would do anything for me as I would for them. You don't find that in the civilian sector very often, so when you do, I recommend that people hang on tight to that company.
I would encourage veterans looking for a civilian career to consider Pratt. When they say they will take care of you – they will! They are one of the only companies I have worked with that truly puts safety first – they don't just say it and then not back it up. They are honest and transparent with their employees at all levels. They welcome change in an organized manner. This is the only place I have worked outside the Army that has made me feel the same way I did when I was in the Army. I can't thank Pratt Industries enough for bringing me on board and making me always feel like a team member, not just an employee number!"
---
Mark Schumaker
Production Supervisor
Pratt Converting – Albert Lea, MN (Minnesota Corrugated Box)
U.S. Marine Corps
"I served in the U.S. Marine Corps from 1987 to 1991 as a Scout Sniper. During my years in the service, I learned a number of leadership skills that have served as a foundation for me throughout my career. I joined Pratt Industries, formerly Minnesota Corrugated Box (MCB), in 1999 and have been here ever since. I've had the opportunity to progress in a number of different roles that have helped me grow professionally.
Pratt is a stable company that has afforded me years of job security, which does not always occur in other industries. They truly care about you as an employee and provide excellent benefits and opportunities to learn new skills and advance within the company. For any veterans considering how to move forward in their career journey, I'd tell them that your military service has given you knowledge that you can build upon. Using that knowledge, you can do anything that you set your mind to. I'd also tell them if they are looking for an opportunity to learn new skills and make a good living working with great people, they should apply to Pratt!"
---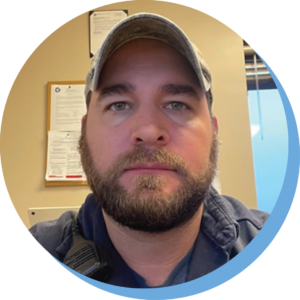 Mike Schuster
Manufacturing Manager
Pratt Paper Mills – Valparaiso, IN
U.S. Air Force
"I served 4 years active duty and 1.5 years as a reservist in the U.S. Air Force. When I left the military, I learned that finding a company who would hire someone without a college degree was not easy. Initially, I began working at a county jail, which was a military-style environment. I wanted to find a career that provided the structure that I was used to in a friendly environment, which is what I found at Pratt.
Everyone here at Pratt – employees and managers – work together as a team to reach a goal. My team has helped me grow in my career and taught me a lot about the corrugated business. Despite not having a college degree, Pratt saw my commitment to the military and invested in me to help me grow. Their commitment to me as an employee has given me three promotions in my six and a half year career with Pratt. And, for that, I am very thankful."
---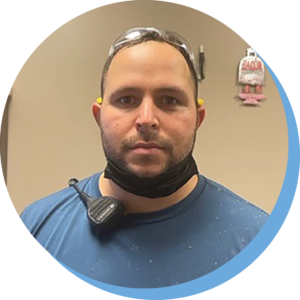 John Small
Production Engineer
Pratt Paper Mills – Valparaiso, IN
U.S. Army
"I served for 11 years as a Cannon Crew Member in the U.S. Army. When I left the military, I knew that I wanted to find a position where I could use the skills I gained in the Army, while also learning new skills to help in my career. I found that position in the Pratt paper mill in Valparaiso as a production engineer.
Being in the military instilled in me a good work ethic and helped me grow as a person and learn new things that I was able to use in my job at Pratt. The company's corporate culture and my coworkers made it easy to adapt to a civilian career. At Pratt – like when I was in the Army- I am a part of a team who works together to achieve a goal. In my career, I've learned to know your worth and never settle for anything less than you know you deserve. At Pratt, I've found a company that values me and wants to help me better my future."
---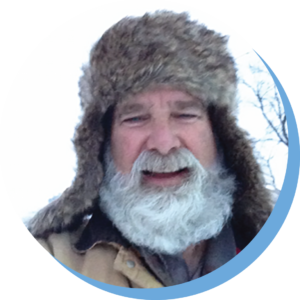 Robert Yaw
Transportation & Logistics Specialist and Truck Driver
Pratt Converting – Albert Lea, MN (Minnesota Corrugated Box)
U.S. Coast Guard
"I retired from the U.S. Coast Guard after serving for 23 years in several roles including as a Helicopter Rescue Swimmer, C-130 Load Master/Drop Master and Aviation Survive Technician Chief Petty Officer. My service afforded me not only the chance to learn new skills, but the ability to travel and live in a number of different states across the country. I met hundreds of military and civilian friends along the way who I am proud to say are still my family all these years later. These opportunities taught me about myself, jobs I was interested in and lessons on how to work with a variety of personalities in different situations.
Because I am used to traveling and meeting people from different places, I knew that I needed a job where I could work outside of a building. Pratt provided me with that opportunity as a Transportation and Logistics Specialist driving our products to other plants and customers throughout the area. In this role, I am never in just one place at one time, and I get to interact with people from all over the area.
Over the years with Pratt, I have learned that making the transition from military to civilian life can take time. I would tell veterans who are making that transition that it is important to be flexible. The civilian workforce and jobs are always changing, but you will find a position that is right for you."
About Pratt Industries
Pratt is America's 5th largest corrugated packaging company and the world's largest, privately-held producer of 100% recycled containerboard, with more than 7,500 highly-skilled, green-collar employees dedicated to the environment and sustainability. Pratt was founded in the USA more than 30 years ago and, since then, has shown dramatic growth with sophisticated manufacturing facilities in more than 25 states.
Pratt operates an extensive recycling company to supply our five state-of-the-art paper mills with recovered fiber. Our mills then supply our corrugators and sheet plants with 100% recycled containerboard which is used to create custom, sustainable packaging and display solutions for our customers. This integrated supply chain, consisting of material recovery facilities, paper mills, corrugators and sheet plants, helps us to pass cost savings on to our customers as well as to support their sustainability goals.
Are you a veteran transitioning into the civilian workplace? Our Careers site can match our open positions with Military Occupational Specialty (MOS) codes and job titles. Search for your next career now by entering your MOS code or job title into the job function of our Careers search bar. Visit careers.prattindustries.com to apply today.
---
Pratt Industries provides equal employment opportunities to applicants and employees without regard to race, color, religion, sex, sexual orientation, gender identity, national origin, protected veteran status, or disability.