Pratt's tradition of giving was begun by our late worldwide chairman, Richard Pratt, and continues today by his family and the employees of Pratt Industries. We believe in giving back to the communities where we live and work throughout the year, but especially during this holiday season of giving. This year, several of our plants have teamed up with local community and non-profit organizations to help their neighbors in need.
Pratt Corrugating – Springfield, OH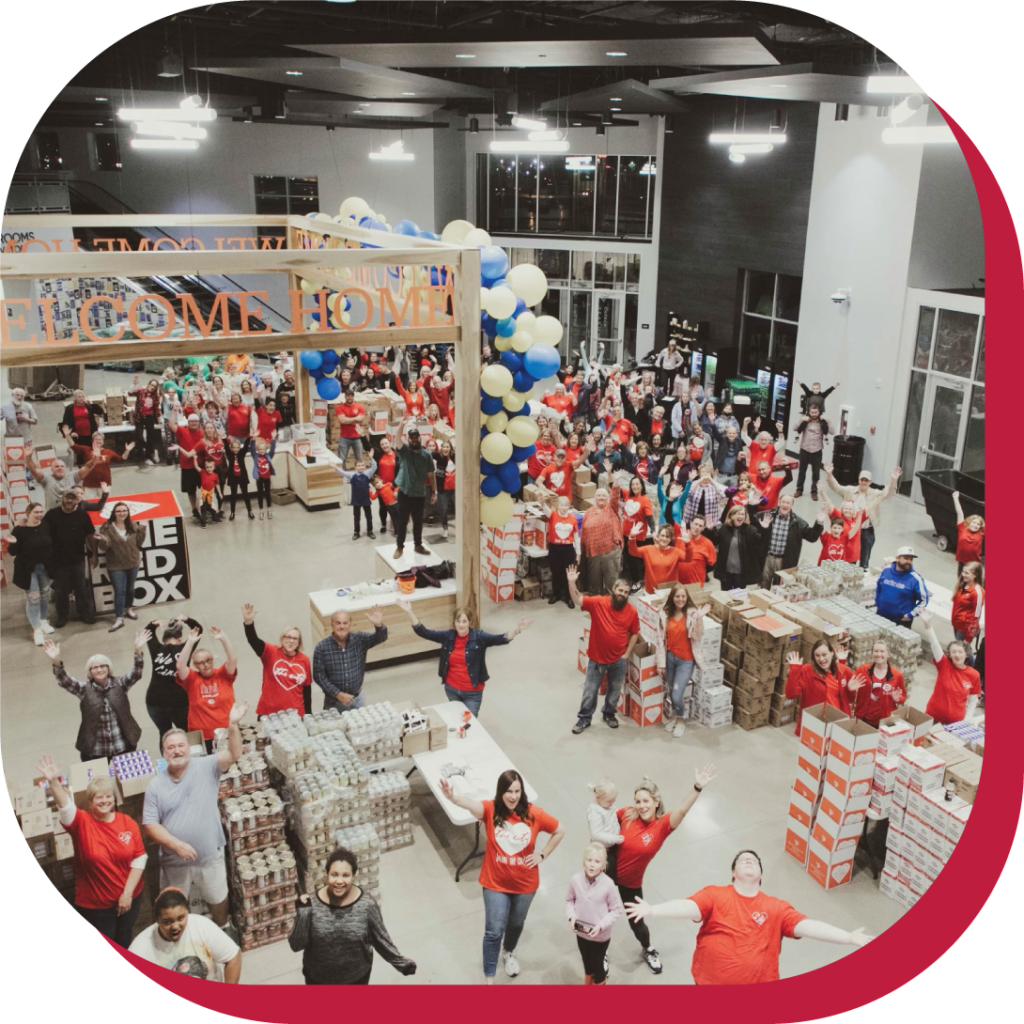 The Pratt Springfield Corrugating team donated to two organizations helping to combat hunger this year. Leading up to Thanksgiving, Pratt Springfield produced an order of boxes for 7 Hills Church in Florence, KY for the One Red Box program. As a part of the program, the boxes were packed with fresh food for a family of 6-8. With the help of more than 100 volunteers and countless donations, 7 Hills packed enough boxes to feed 2,400 families, or more than 10,000 people, this Thanksgiving.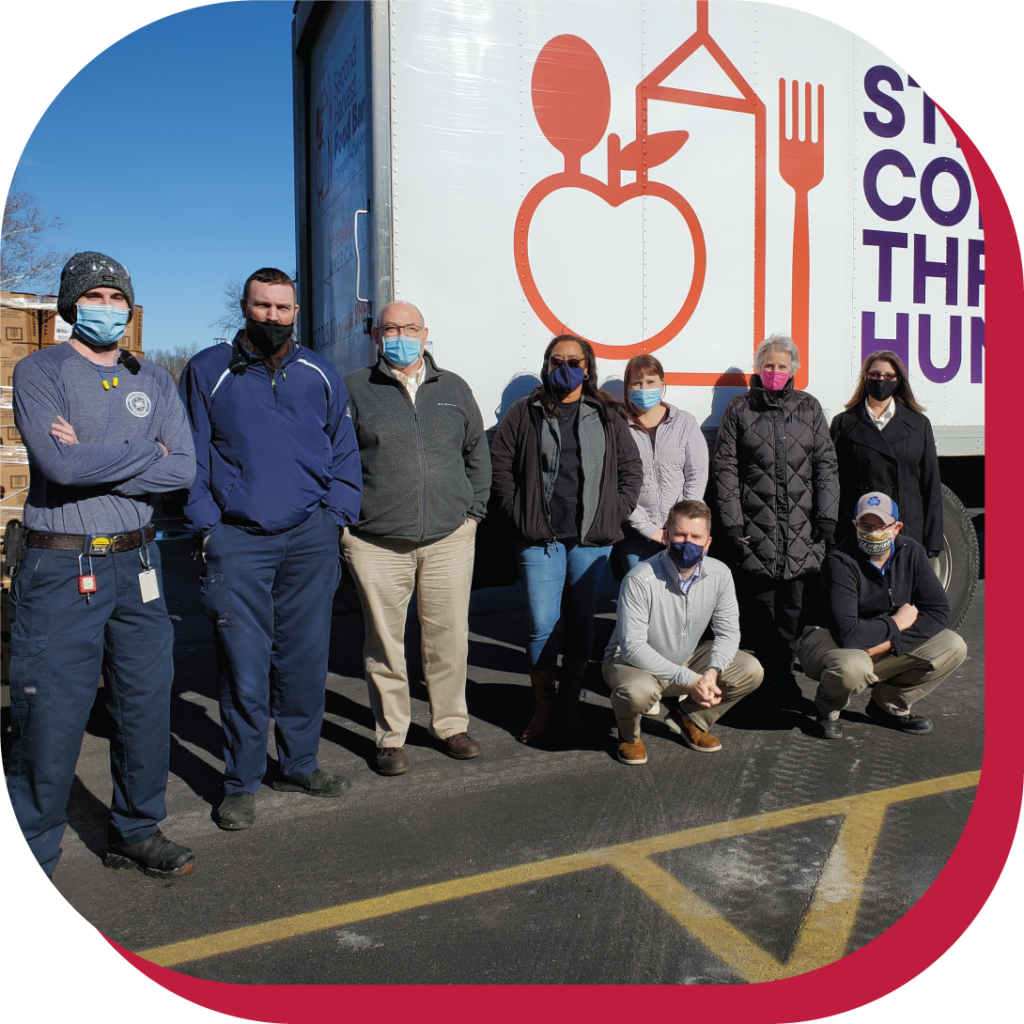 Additionally, for the past 13 years, Pratt Springfield has proudly supported Second Harvest Food Bank in the form of canned food and frozen turkey donations for Thanksgiving. The tradition continued this year as the plant donated 80 frozen turkeys and canned goods to the food bank. Second Harvest Food Bank works to alleviate hunger in the Ohio Tri-county area by collecting, storing and distributing nutritious foods to those in need.
---
Pratt Recycling – Nashville, TN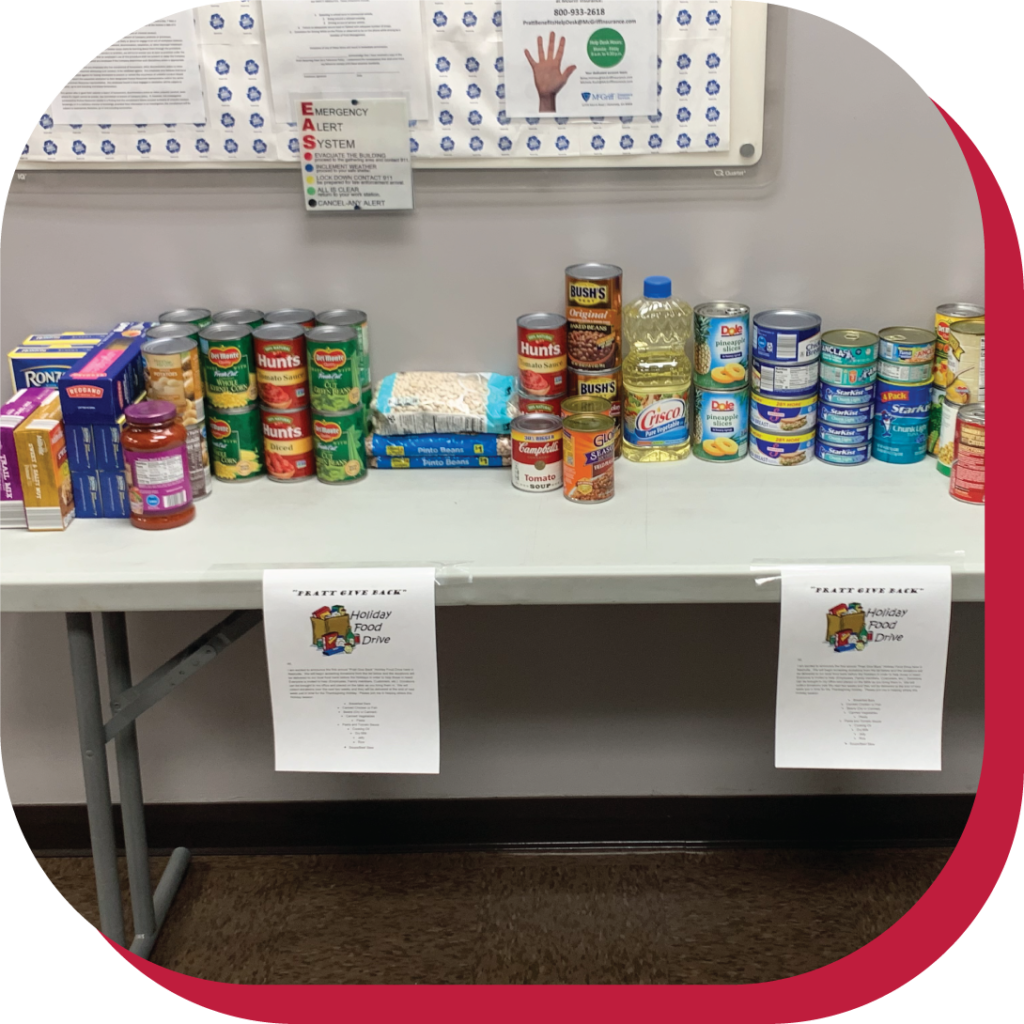 Pratt Nashville Recycling held a canned food drive to support Second Harvest Food Bank of Middle Tennessee. Second Harvest works to advance hunger solutions throughout the middle Tennessee area. To help with this cause, Pratt employees collected canned and dry food goods which were delivered to the food bank just before Thanksgiving to ensure that area families had a nutritious meal for the holiday.
---
Pratt Corrugating – Oklahoma City, OK
To celebrate the holidays, Pratt Oklahoma City Corrugating partnered with the Regional Food Bank of Oklahoma to help stock their pantries. Pratt employees donated canned goods and other supplies needed by the food bank and local area families. These goods will be distributed by the Regional Food Bank to more than 1,300 community-based partner agencies and schools in central and western Oklahoma to bring a bit of holiday cheer to those in need.
---
Pratt Converting – Kansas City, MO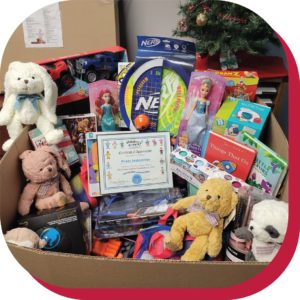 Each year, Pratt Kansas City Converting supports the Shadow Buddies Foundation, a local children's charity dedicated to providing support and knowledge to children with severe illnesses and disabilities. The Kansas City team collected new toys which the Foundation will deliver to children in need at local hospitals and through non-profit organizations. The foundation's unique programs are designed to enhance the lives of children and adults by fostering compassion and awareness of differences. The Foundation provides toys to local organizations, including their line of 36 condition-specific "Shadow Buddy" dolls. Crafted from muslin and carefully researched to represent a child's medical or emotional condition, Shadow Buddies offer seriously ill or medically challenged children the companionship of a friend "just like me."
---
Pratt Converting – Raleigh, NC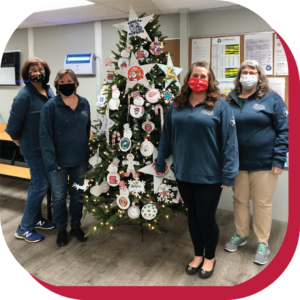 Each holiday season, since 2019, Pratt Raleigh hosts a Christmas Tree Ornament fundraiser to benefit the Raleigh Rescue Mission. As a part of the fundraiser, employees donate $5 to decorate a corrugated ornament that is placed on the holiday tree located in the plant's employee break room. This year, the team added a bit of a twist and some friendly competition to the fundraiser in the form of the Top Star holiday ornament. Employees can bid to design and place the Top Star holiday ornament on the top of the holiday tree. This year Top Star bidding began at $30 and reached $125 for the prominent placement in the tree. Team member donations totaled $1,100 and Pratt Raleigh plant management matched the contributions resulting in $2,200 donated to the Raleigh Rescue mission this year alone! The Raleigh Rescue Mission uses the funds generated by Pratt Raleigh's ornament fundraiser to provide Christmas gifts to homeless children within the area.
---
Pratt Corrugating – Humboldt, TN
This holiday season, employees at our Humboldt, TN corrugating location collected a variety of travel size toiletries, blankets, warm socks and other necessities for Helping Hand of Humboldt. Using these donations, Helping Hand of Humboldt creates special Christmas Care packages, which they distribute to people in the community who are unable to provide these items for themselves.
---
Pratt Recycling – Fayetteville, NC
During the holiday season, our Fayetteville, NC Recycling employees hold several canned food and coat drives to benefit local community organizations. At Thanksgiving, they collected more than 40lbs of canned foods, which they donated to the Second Harvest Food Bank in southeast North Carolina. Leading up to Christmas, they are hosting another food drive as well as a coat drive, which will benefit a local homeless shelter.
---
Learn more about Pratt's philanthropic efforts at PrattIndustries.com/about-pratt.